---
University of Florida Shelter Medicine
Case Study
The University of Florida's Shelter Medicine Program's vision is to equip an army of practice-ready shelter veterinarians who have the knowledge, experience, and wisdom to join a shelter and make an immediate positive impact for shelter animals and the communities they live in.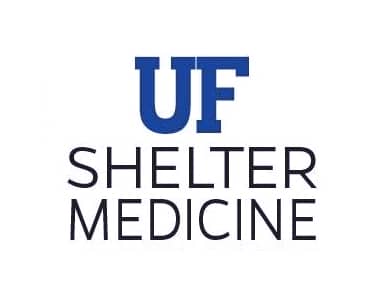 The program provides veterinary students and practitioners with the specialized knowledge and skills to enhance the medical and behavioral health of sheltered animals, to increase shelter lifesaving, and to promote public health.Hundreds of data points are collected annually from each of 200+ shelters in the state of Florida, providing insights into shelter operations, animal intake/outcome volumes, animal case types, inter and intrastate transports, and much more. The data helps to inform strategies, goals, insights, and successes as well as identify trends and emerging/changing needs.
The collection process had been a manual effort that grew organically since 2012, becoming more robust and complex as time pushed forward. The data collected for each year was stored in a Microsoft Excel Workbook. With several years of data in hand, the limits of Excel were beginning to be realized and the need for scalability, data integrity, and better usability came into focus.
The University of Florida approached Canvasblu Digital with the need for a single solution that would enable data collection, data management, custom reporting, and warehouse all the Florida shelter data.

The goal was to automate the manual, offline processes in order to gain efficiency and allow the data to begin working for the university vs. the university continually working on the data.
A responsive database application, running against a data warehouse. In order to deliver an environment that would be sustainable for years into the future, the platform selected was a very important consideration. One that was met with several considerations that included the latest Microsoft Technology, extensibility, customization, best-in-class usability, performance, and security. After evaluating multiple options, the solution chosen was Sitetriks. The deciding factors, were the speed, easiness of use, the high level of security, and the impressive comparative low license and maintenance fees.
The platform was completed and rolled into production in March 2020. While still very new, users at the University of Florida are reporting huge time savings over previous years and are very pleased with the ability to make updates from the field and run custom, real-time reports from their mobile devices.
UF Shelter Map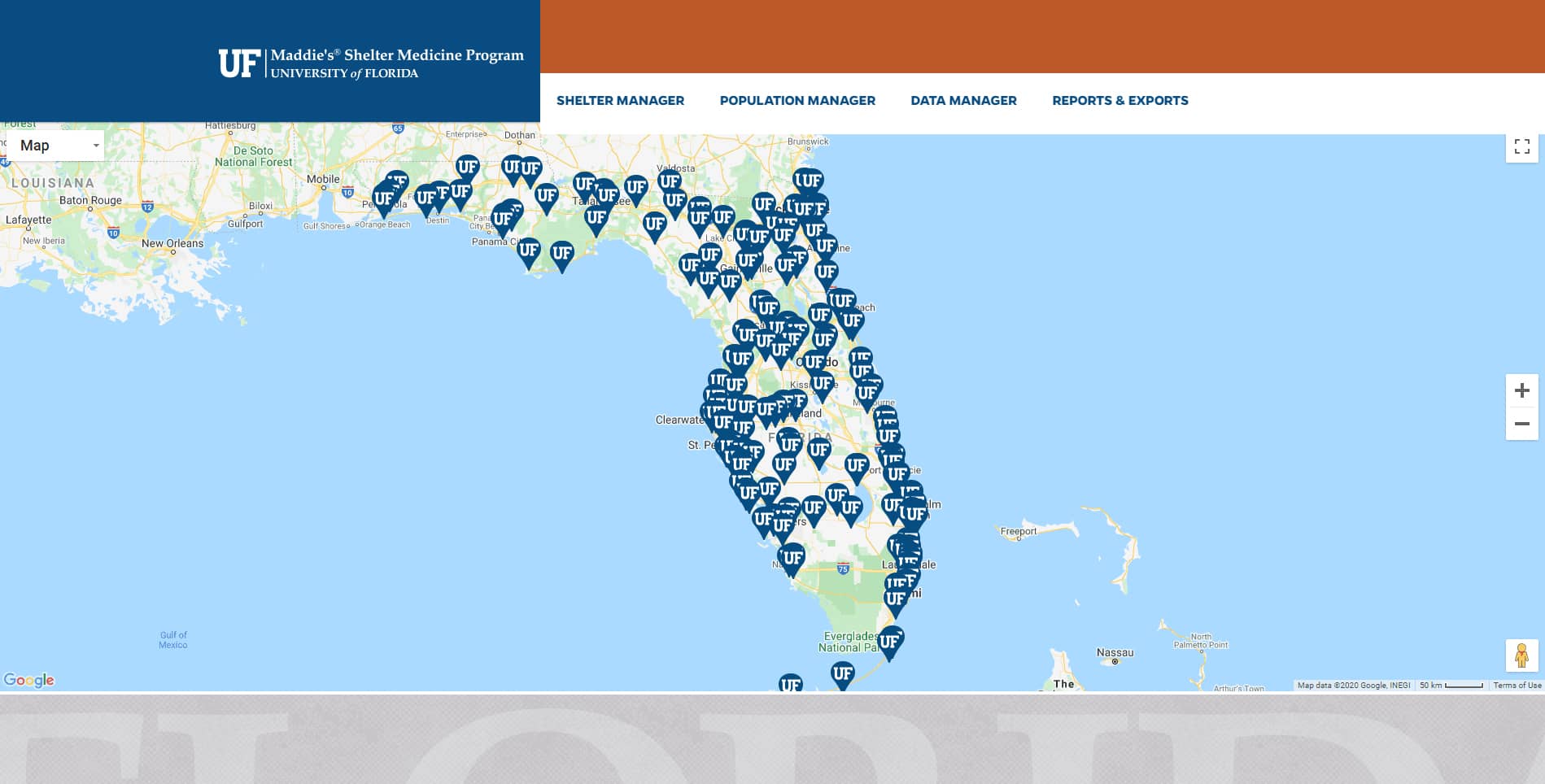 UF Shelter Manager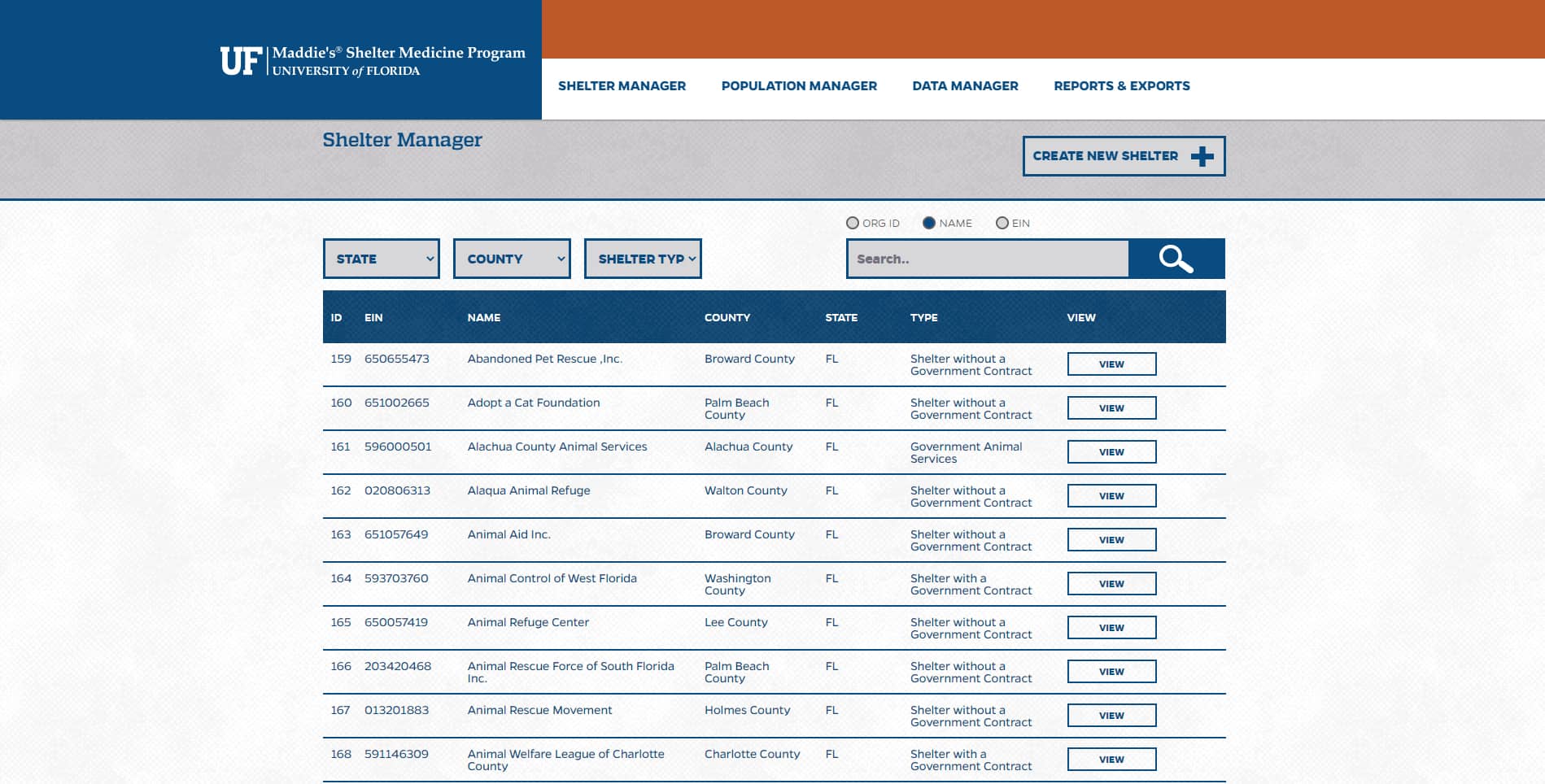 Reports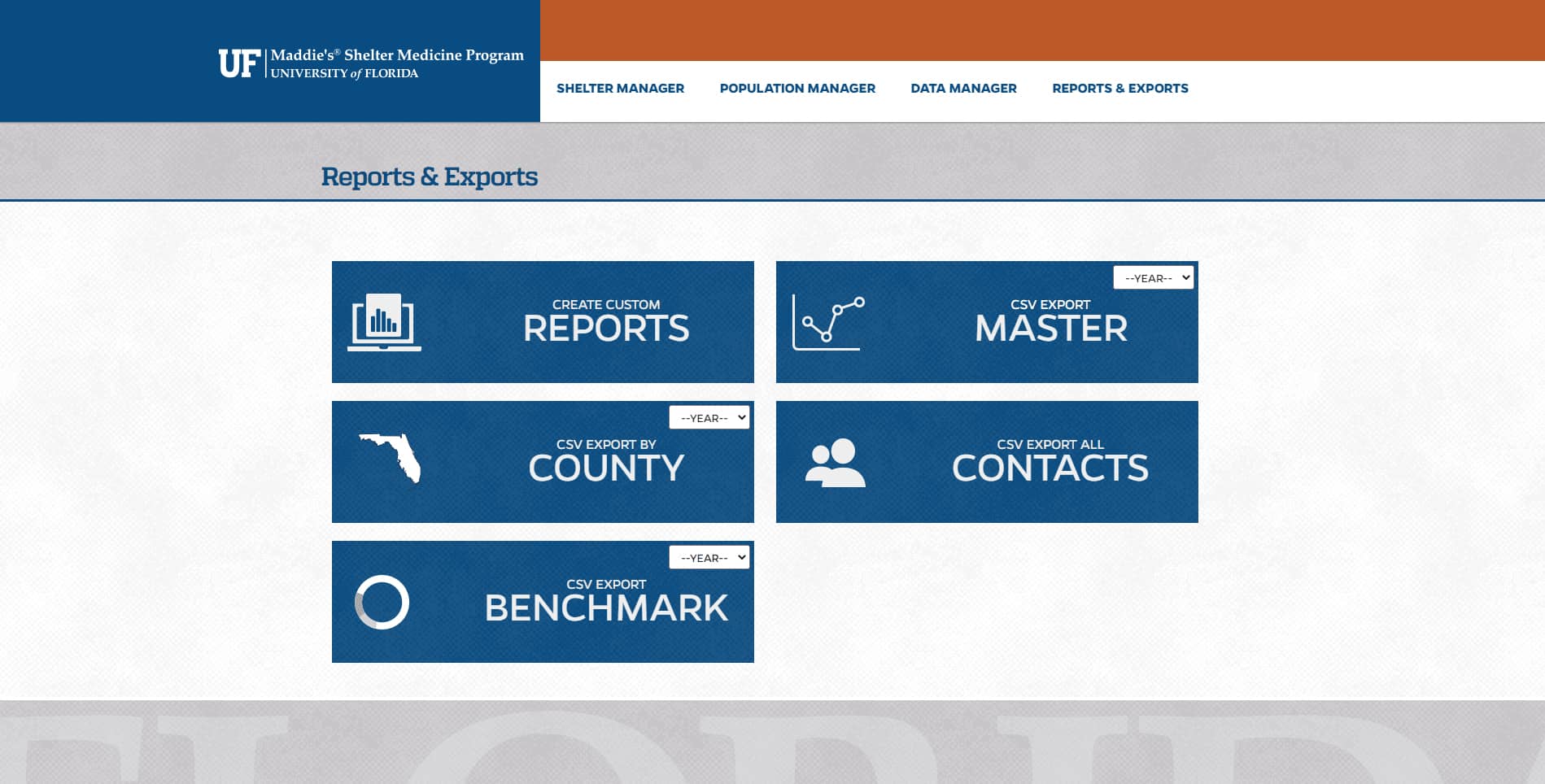 UF County Manager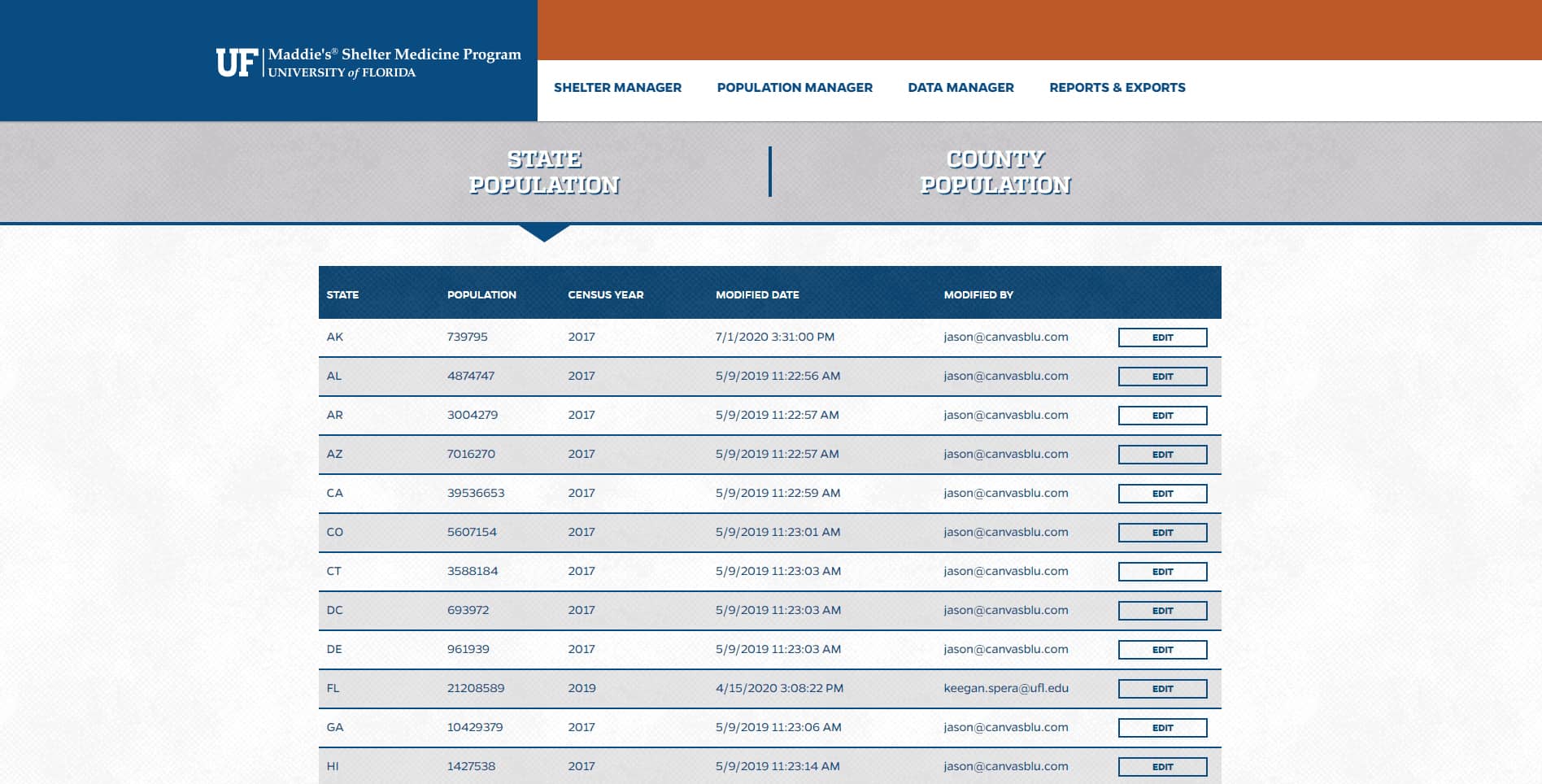 Customer Reports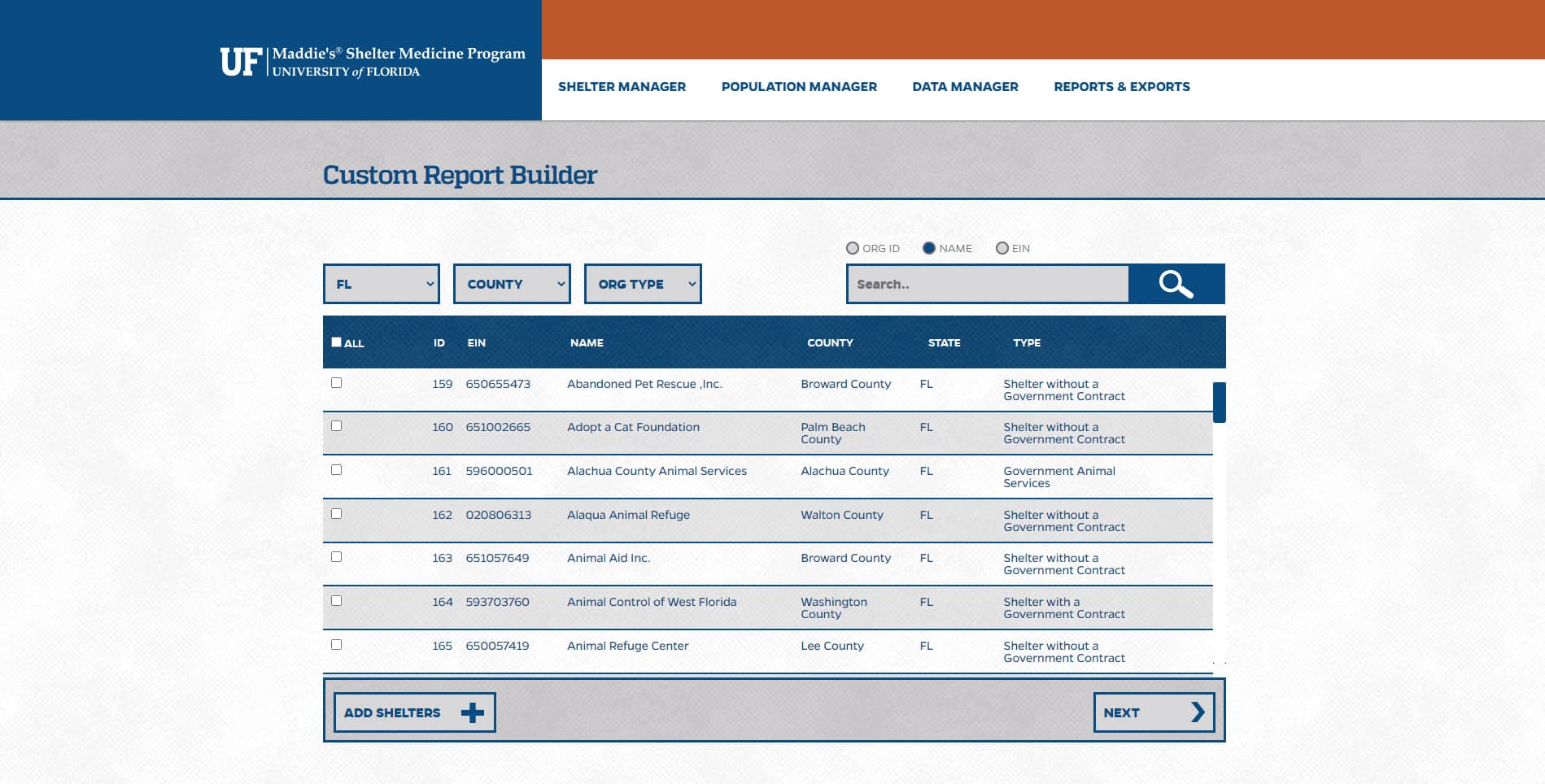 Data Manager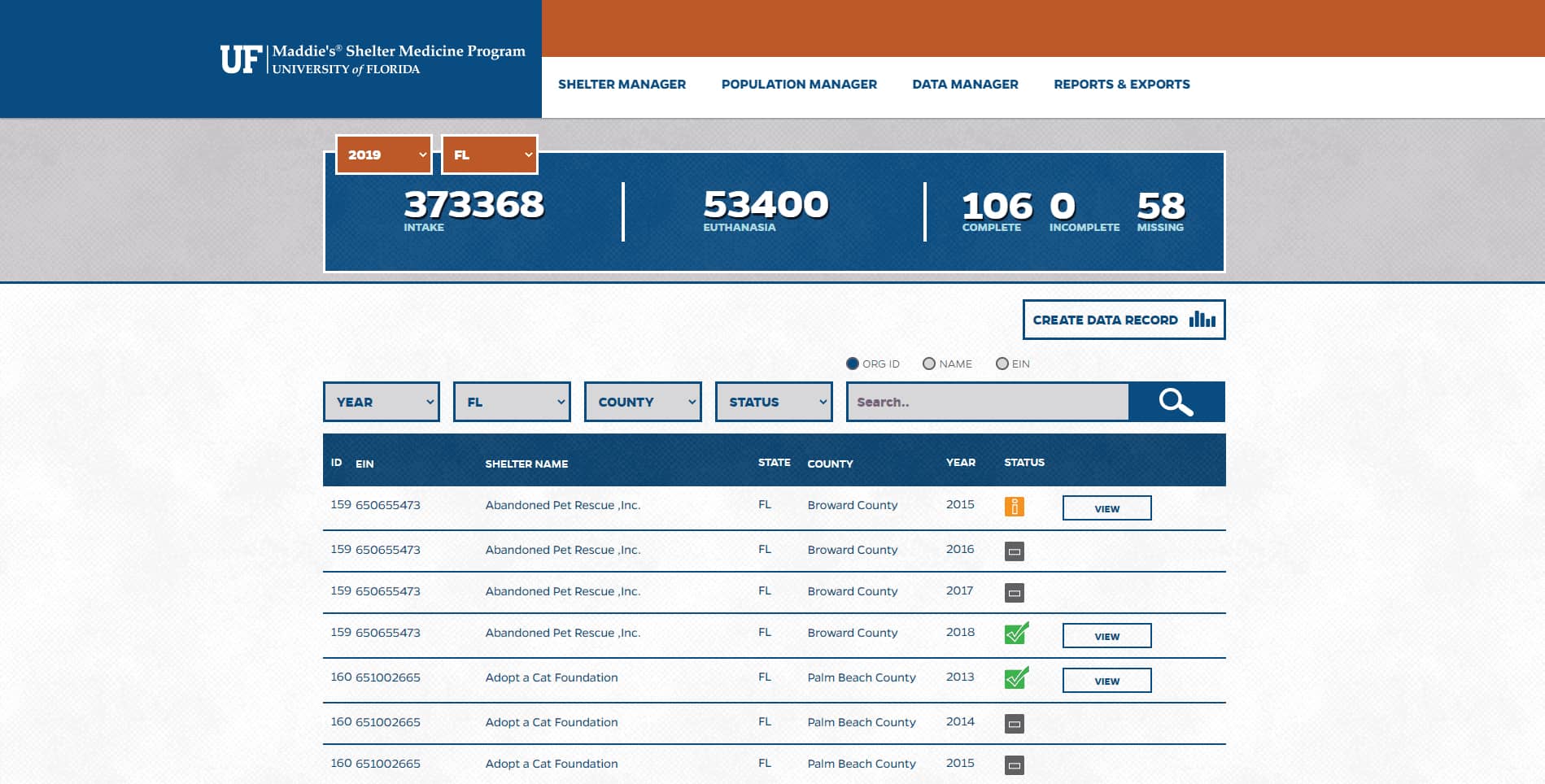 Since the completion of the project, the University of Florida has decided to start two additional projects based on Sitetriks.